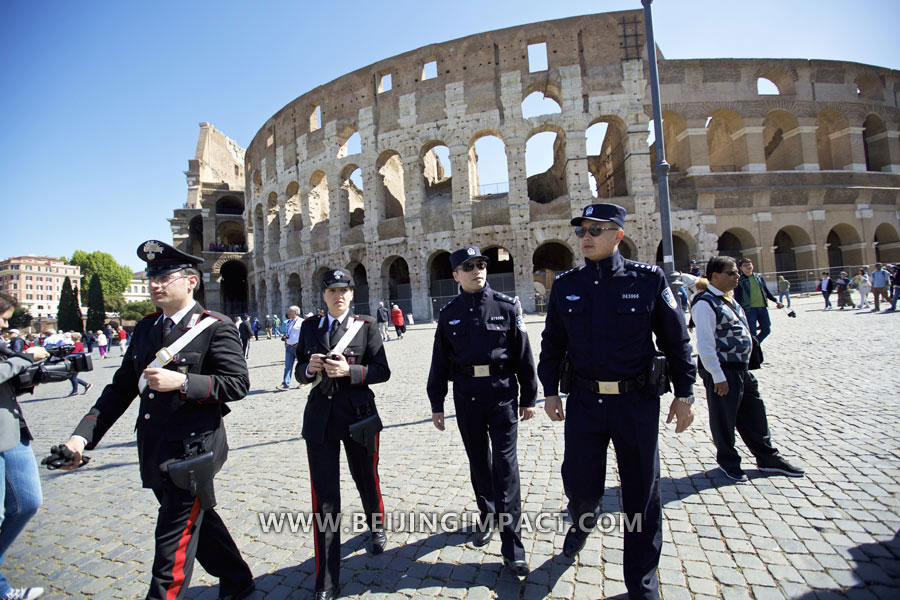 The Chinese officers will wear the same uniforms that they do in China.
Police officers from China are to collaborate with police officers from Italy in two joint patrols in Rome and Milan in a program based on a Sino-Italian agreement launched here on Monday.
According to the program, police who patrol touristic areas of Rome in central Italy and the business city Milan in northern Italy will include two Chinese officers each, who can speak Italian and English besides Mandarin, for two weeks starting from Monday.