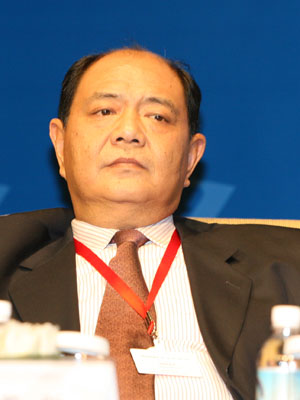 The general manager of China's state-owned trade insurance company has been arrested on charges he took bribes and caused heavy losses by abusing his position, a state news agency reported Friday.
Tang Ruoxin was fired from the China Export and Credit Insurance Corp. following an investigation into improper lending, the Xinhua News Agency said, citing an announcement by the country's insurance regulator.
Investigators found "hefty state-owned assets were lost when Tang abused his power to benefit others," and Tang and his family took "a large amount of bribes," Xinhua said. It said Tang was arrested Aug. 21 and an investigation was under way.
In one incident, Tang was accused of offering a credit guarantee to the Shanghai Hongsheng (Norcent) Technology Co., which lied to the bank and defaulted on a $245 million loan, Xinhua said. It gave no details of the losses to the insurer.
Xinhua said Tang was stripped of his Communist Party membership, usually a step toward prosecution, but there was no mention of what penalty he might face if convicted.
It was the second corruption case disclosed this week against a high-level Chinese financial executive following an announcement Wednesday that the vice president of the China Development Bank, Wang Yi, was under investigation on charges of taking bribes.
Tang had been general manager of the Export and Credit Insurance Corp. since it was created in 2001, Xinhua said.